Woodstock Poetry Society
Featured Reading and Open Mike
Saturday, June 11th, 2016 at 2pm
Golden Notebook (Upstairs)

Jeffrey Davis
Philip Pardi

Poets Jeffrey Davis and Philip Pardi will be the featured readers, along with an open mike when the Woodstock Poetry Society & Festival meets at Golden Notebook (Upstairs), 29 Tinker Street on Saturday, June 11th, 2016 at 2pm.

Note: WPS&F meetings are held the 2nd Saturday (2pm) of every month at Golden Notebook (Upstairs).

Golden Notebook (Upstairs)
29 Tinker Street
Woodstock, NY 12498
www.goldennotebook.com
845-679-8000

The reading will be hosted by poet Phillip X Levine. All meetings are free, open to the public, and include an open mike.

*
Features:

Jeffrey Davis- Jeffrey Davis is author of The Journey from the Center to the Page and the poetry collections City Reservoir (Barn Burner Press) and Coat Thief (Saint Julian Press). His work has appeared in numerous publications such as Comstock Review, The Sentence, Common Ground, and elsewhere. He has taught and spoken at universities, centers, and organizations around the world and writes on the science of creativity for Psychology Today. He is founder of Tracking Wonder Consultancy: www.trackingwonder.com.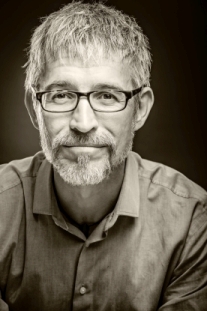 Stairwell

You have hammered your days to build
according to someone else's plans,
but nothing fits anymore.

Now you wonder how many nights
it takes to finish a stairwell
that ends at an unfinished room.

Resolve yourself instead to find a birch
alone in a meadow, its dried out limbs
fallen for the taking.

From the limbs whittle an armrest
whose contours match your desire.
Then carve the rest.

Compose the pieces the way
your hands and heart beat
to a lento patience–

no rush–

until the tree's limbs emerge as your seat,
a firm one suited only for your hips,
where you can rest and observe how many days

your friends plane away on wooden dreams
better used for kindling.

Maybe, one night, when the ashen sky
has cooled to the color of coal,
you will fit the leftover wood

into a series of steps in this room's corner
that will not take you very high,
but far enough to see from another perspective

your self reposed.

-Jeffrey Davis

*

Philip Pardi- Philip Pardi is the author of Meditations on Rising and Falling (University of Wisconsin Press), which won the 2008 Brittingham Poetry Prize and the Writers' League of Texas Award for Poetry. His poems, essays, and translations have appeared widely in journals and anthologies. With the support of a 2015 Fellowship from the National Endowment of the Arts, he is currently completing a translation of Selected Poems by the Salvadoran poet Claudia Lars. He teaches at Bard College.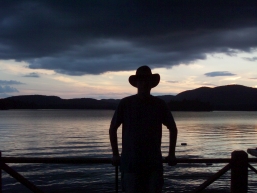 Meditation on the Ego

Three sounds descending must land
even if the mind wrinkles to catch them.
Already alive, they are reborn.

Let me tell you about the ego, they say: Imagine
pages, loose and scattered, the reader stepping
from one to the next, at times over a great distance,

cobbling together a sequence, the wind revealing
flipsides with graphs or maps, page numbers
in cuneiform.

The ego is the part of you that fails to notice
birds
are watching.

-Philip Pardi
"Meditation on the Ego" first appeared in Mid-American Review

*

Developing WPS 2016 Schedule - all readings at Golden Notebook (Upstairs)

01/January 9th – Christina Lilian Turczyn; Thom Francis
02/February 13th – Annie Christain; Melody Davis
03/March 12th – J. Camp Brown; Raphael Kosek
04/April 9th – Mary Leonard; Robert Milby
05/May 14th – Barbara Adams; Philip Fried
06/June 11th – Jeffrey Davis; Philip Pardi
07/July 9th – Anne Gorrick; George Wallace
08/August 13th – Christi Shannon Kline; Jane Ormerod
09/September 10th – Dennis & Justin Bressack; Judith Saunders
10/October 8th – Katherine Burger; Rebecca Daniels
11/November 12th – Marilyn McCabe; Teresa Costa
12/December 10th – Sharon Israel Cucinotta; TBA and Annual Business Meeting

Also, why not become a 2016 Member of the Woodstock Poetry Society & Festival?

Membership is $20 a year. (To join, send your check to the Woodstock Poetry Society, P.O. Box 531, Woodstock, NY 12498. Include your email address as well as your mailing address and phone number. Or join online at: www.woodstockpoetry.com/become.html). Your membership helps pay for meeting space rental, post-office-box rental, the WPS website, and costs associated with publicizing the monthly events. One benefit of membership is the opportunity to have a brief biography and several of your poems appear on this website.