Woodstock Poetry Society
Featured Reading and Open Mike
Saturday, February 13th, 2016 at 2pm
Golden Notebook (Upstairs)

Annie Christain
Melody Davis

Poets Annie Christain and Melody Davis will be the featured readers, along with an open mike when the Woodstock Poetry Society & Festival meets at Golden Notebook (Upstairs), 29 Tinker Street on Saturday, February 13th, 2016 at 2pm.

Note: WPS&F meetings are held the 2nd Saturday (2pm) of every month at Golden Notebook (Upstairs).

Golden Notebook (Upstairs)
29 Tinker Street
Woodstock, NY 12498
www.goldennotebook.com
845-679-8000

The reading will be hosted by poet Phillip X Levine. All meetings are free, open to the public, and include an open mike.

*
Features:

Annie Christain- Annie Christain is an assistant professor of composition and ESOL at SUNY Cobleskill with poems appearing in Seneca Review, The Chariton Review, and The Lifted Brow, among others. She received the grand prize of the 2013 Hart Crane Memorial Poetry Contest, the 2013 Greg Grummer Poetry Award, the 2015 Oakland School of the Arts Enizagam Poetry Award, and the 2015 Neil Shepard Prize in Poetry.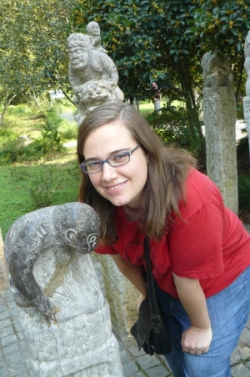 LAPD, Blue Child, and Low Daily Rates: No One Was Killed in the Square

"A woman from Samaria came to draw water. Jesus said to her "Give me a drink" For his disciples had gone away into the city to buy food." (John 4:7)

There were three factions: the students, the workers,

and the militants who were given bags of cash
and Molotov cocktails
from the Invisible Light Agency.

No one was killed in the Square,
but Blue Child's death spread all the way

to the mother river of our people.

Understand this controlling need,
the need to reproduce
their own deviant hearts.

The Western reporter asks:
What does a man blocking the path
of a tank say to you?

Paid militants burned the innocent Chinese
soldiers first and hung the corpse-heads
from the overpasses, says a ghost?

The police lift the cistern lid to remove Blue
Child's naked body,

and the Invisible Light Agency next door
block all electronic devices
within a ten mile radius.

They could have killed any one of us.

Way back during their homestay,
my parents recorded footage
of those madmen terrorists in the Cecil Hotel,

Richard Ramirez and the like,

broadcasting Voice of America
to China from the 14th floor,

so I still have evidence to work with.

I will always sing the red song,
and I would never seek
to fool the monitoring body
just to hang out on the roof of psycho killers.

It's very cool and charming
but beyond the mainstream for a reason.

My nineties generation enter the foreign elevator
because they are interested in the game,
in Sheldon Cooper,

but many from that nation
want to make all of our people blue children.

That San Francisco O'Farrell, Hyde, Larkin, Ellis block
where nine-year-old Mei Leung
was raped and killed by Ramirez
when she went down to her basement
to find a lost dollar—

what must be meant by "the killing in the square."

-Annie Christain

*

Melody Davis - Melody Davis, a poet, art historian and art critic, is the author of four books. Her latest collection of poetry, Holding the Curve, was published by Broadstone Books in 2013, and a critical study, Women's Views: The Narrative Stereograph in Nineteenth-Century America, was recently released from the University Press of New Hampshire. Davis teaches at the Sage College of Albany and is widely published in the US and abroad.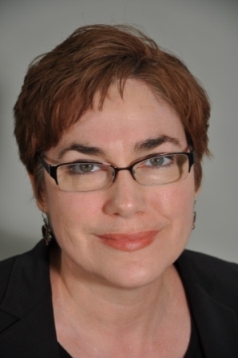 It Only Starts

The American road is our art,
pure the process of leaving.
Driving doesn't end. It only starts

as the radio feeds a secret part
of the brain that's always running
the American road. Our art

has no destination, though it departs,
and the eyes, never full, keep filling.
Driving doesn't end. It only starts

when the land curls under the car,
as though it were another way of seeing--
the American road, our art,

our music, our motion, our
world spinning by on a string.
Driving doesn't end--it only starts

the drug of this country, too near and far,
where place is endless, beginning
on the American road, an art
of driving that doesn't end. It only starts.

-Melody Davis

*

Developing WPS 2016 Schedule - all readings at Golden Notebook (Upstairs)

01/January 9th – Christina Lilian Turczyn; Thom Francis
02/February 13th – Annie Christain; Melody Davis
03/March 12th – J. Camp Brown; Raphael Kosek
04/April 9th – Mary Leonard; Robert Milby
05/May 14th – Barbara Adams; Philip Fried
06/June 11th – Jeffrey Davis; Philip Pardi
07/July 9th – Anne Gorrick; George Wallace
08/August 13th – Christi Shannon Kline; Jane Ormerod
09/September 10th – Dennis & Justin Bressack; Judith Saunders
10/October 8th – Katherine Burger; Rebecca Daniels
11/November 12th – Marilyn McCabe; Teresa Costa
12/December 10th – Sharon Israel Cucinotta; TBA and Annual Business Meeting

Also, why not become a 2016 Member of the Woodstock Poetry Society & Festival?

Membership is $20 a year. (To join, send your check to the Woodstock Poetry Society, P.O. Box 531, Woodstock, NY 12498. Include your email address as well as your mailing address and phone number. Or join online at: www.woodstockpoetry.com/become.html). Your membership helps pay for meeting space rental, post-office-box rental, the WPS website, and costs associated with publicizing the monthly events. One benefit of membership is the opportunity to have a brief biography and several of your poems appear on this website.