Woodstock Poetry Society
Featured Reading and Open Mike
Saturday, December 12th, 2015 at 2pm
Golden Notebook (Upstairs)

Bruce Weber
Mark Statman
and Annual Business Meeting

Poets Bruce Weber and Mark Statman will be the featured readers, along with the WPS Annual Business Meeting and an open mike when the Woodstock Poetry Society & Festival meets at Golden Notebook (Upstairs), 29 Tinker Street on Saturday, December 12, 2015 at 2pm. Note: WPS&F meetings are held the 2nd Saturday of every month at Golden Notebook (Upstairs).

Note the venue - we will be at Golden Notebook (Upstairs) for this reading and throughout 2015. Thanks Jacqueline, and all at Golden Notebook.

Golden Notebook (Upstairs)
29 Tinker Street
Woodstock, NY 12498
www.goldennotebook.com
845-679-8000

Woodstock Poetry Society & Festival as part of the Woodstock Arts Consortium is sponsoring this poetry event as part of the Woodstock "Second Saturdays" Art Events. For a full listing of "Second Saturday" events, see: www.artsinwoodstock.org.

The reading will be hosted by poet Phillip X Levine. All meetings are free, open to the public, and include an open mike.

*
Features:

Bruce Weber - Bruce Weber is the author of five published books of poetry, including The Break-up of My First Marriage (Rogue Scholars Press). His work has appeared in numerous magazines and anthologies, including Up is Up, But So Is Down: Downtown Writings, 1978-1992 (New York: New York University, 2006), and Riverine: An Anthology of Hudson Valley Writers (New Paltz, New York: Codhill Press, 2007). He is the producer of the long running Alternative New Year's Day Spoken Word/Performance Extravaganza at the Nuyorican Poets Café in Manhattan. By day, Bruce is Curator of Painting & Sculpture at the Museum of the City of New York, and splits time between homes in New York City and Saugerties, New York. He recently curated the exhibition Every Kind of a Painter: The Art of Thomas Rossiter (1808-1871) at Boscobel in Cold Spring, NY.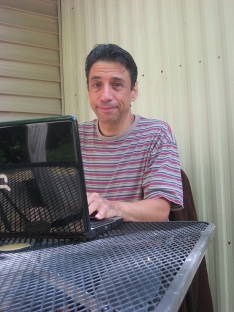 Poetry's A Lot Like Baseball
poetry's a lot like baseball. you have to think of nothing when you come to the plate. allowing the mercurial nature of language come to the fore without blinking. without stretching your brain over the most innocuous of hitches in your swing. without casting your eye to the outside corner of the plate and believing the pitcher's going to make you look foolish. poetry's simple. mathematical. a means of stretching across the intangible substances of things and making them head out to the deepest reaches of the ballpark. like a perfect swing lifting the ball beyond the center field monuments. four bases. in diamond order. perfectly symmetrical. in rhythm with the sun and moon and stars. glorious. like a bach cantata perching for the first time in the ears of a choirboy. like a young girl accepting the sexual entreaties of her boyfriend under the covers of darkness and innocence and hunger. like the leap of a rainbow trout breaking the perfect surface of the adirondacks. poetry requires timing. the presence of imagination. inventiveness. good humor. so step up to the plate and empty your mind of back taxes. the rate of deflation. just get up there and marianne moore me. joel oppenheimer me. casey at the bat me.
-Bruce Weber
*
Mark Statman

On That Train Again

From dead flowers to suddenly blue starlings, from possibly green herons to lions that will not sleep tonight, Mark Statman's new volume bursts with the abundance of the natural world, laced by the estranging light of the imagination. The bursts of lyric ecstasy are so unforced, proceed from such a brimming-over of natural admiration, that to read this book is to skip across a field, alighting always on pebbles of joy. That is Statman;s most celebratory, most accessible book.
-Nicholas Bims (Amazon Review)

Although the poems in Mark Statman's lovely That Train Again break down into sections and titles, you could almost read this book as a long, sweet poetic day of meditation; earth, sky, birds, wind, wife, love, and the ways they attach to the poet, and through him, to us. A good book of poetry will urge us not to miss the fine details. Here is music to slow the pulse and re-tune the ear to what's important.
-Cornelius Eady

Mark Statman's spare, candid poems speak of the ways a person moves "from gold/ into blue." That Train Again details our daily translation of "world/ into world."
-Idra Novey

What emerges for the reader/listener is the experience of one (the poet) experiencing the world—encountering, engaging with, and trying to understand its complexity. That Train Again stands firmly in the present tense (though with forays to the past via memory), joyfully so. The title is perfect—That Train Again—emphasizing the momentariness of existence, its eternal return, and its reliance on hope. I love this book.
-Pablo Medina

Mark Statman's most recent books of poetry are That Train Again (Lavender Ink, 2015), A Map of the Winds (Lavender Ink, 2013) and Tourist at a Miracle (Hanging Loose, 2010). Other books include Black Tulips: The Selected Poems of José María Hinojosa (University of New Orleans Press, 2012), the first English language translation of the significant poet of Spain's Generation of 1927, a translation, with Pablo Medina, of Federico García Lorca's Poet in New York (Grove 2008), as well as Listener in the Snow: The Practice and Teaching of Poetry (Teachers & Writers, 2000) and, co-edited with Christian McEwen, The Alphabet of the Trees: A Guide to Nature Writing (Teachers & Writers, 2000).

About Statman's poetry, David Shapiro writes, "It is hard to compare it to anything else," William Corbett that his poetry is "America's grand plain style descended from William Carlos Williams and James Schuyler," and Joseph Lease, "Statman gives language as commitment, commitment as imagination, imagination as soul-making." Anselm Berrigan notes his "spare, concise, searching poems" in which "the present is inexhaustibly on the move." Joseph Stroud writes "Statman's voice is a kind…that reminds me of the ancient Greek poets of the anthology or the concise voicings of Antonio Machado." Aliki Barnstone calls him "a consummate poet-translator."

Statman's translations and writing on teaching have gained national and international recognition. Of his translations of Hinojosa, Willis Barnstone observes: "Statman's exquisite version is our gift." John Ashbery, calls the translation, with Pablo Medina, of García Lorca's Poet in New York, "the definitive version of Lorca's masterpiece, in language that is as alive and molten today as was the original in 1930." In his preface to Listener in the Snow, Kenneth Koch writes, "Teaching poetry may never be the same again."

A recipient of awards from The National Endowment for the Arts and the National Writers Project, Statman's poetry, essays, and translations have appeared in twelve anthologies, as well as such publications as Tin House, Hanging Loose, Mad Hat Lit, The Mad Hatters Review, The Enchanted Verses Literary Review, Performing Arts Journal, The Cincinnati Review, La Bloga, South Bank Poetry (England) Ezra: A Journal of Translation, The Hat, Bayou, Boog, Occasional Religion, Washington Square, conduit, Subtopics, The Florida Review, Ping Pong, and American Poetry Review. Statman has read his work at numerous venues, from bookstores to cafes, from clubs to literary festivals. Among these are The Miami Book Fair International, the Cheltenham Book Festival (England); Lorca in England Festival (England), the Hands-on Literary Festival, Boogfest, the Ruben Dario International Poetry Festival (Managua), Columbia University, Pace University, The New School, Interlochen, St. Marks Poetry Project, La Mama, The Bowery Poetry Club, City Lights, Changing Hands, McNally Robinson Books, NYU Bookstore, Voices of Poetry, The Parrish Art Museum, the Tibor de Nagy Gallery, the Brooklyn Public Library, the Latter Library, The Poetry Center of Chicago, and The Sacramento Poetry Center.

An Associate Professor in Literary Studies, Mark Statman has taught at Eugene Lang College since 1985, with classes ranging from the regular poetry sequence, literature, and literary translation to classes in media studies and creative pedagogy, with a focus on arts in education. A Joseph Murphy Fellow at Columbia University, he studied comparative religions, as well as creative writing, literature, and translation, with, among others, Kenneth Koch, David Shapiro, Elaine Pagels, Barbara Stoler Miller, and Burton Watson.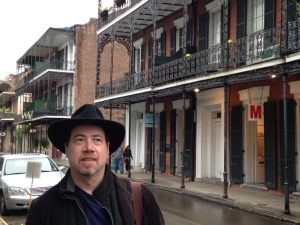 one more

poem for the day
before the day
is over

night becomes
time for
something else

darkness
dinner
a walk through
the streets
alone
with Katherine
with Cannonball

the old black lab
starts stiffly
then walks as though on
his toes
happy
he starts to trot
mouth open
looking back
mouth in wide
dog smile

I think I would prefer
Katherine
or Katherine and Cannonball
more than
alone
because it would be Katherine
who would stop me, remind me
look at the moon
dazzling, sharp
look

at the moon in mid-summer sky

From That Train Again (Lavender Ink, 2015)

-Mark Statman
*
***
Developing 2015 Schedule all readings at Golden Notebook (Upstairs)
01/January 10th – Ken Holland; Perry S. Nicholas (postponed)
02/February 14th – Cheryl Rice; Glenn Werner
03/March 14th – Leonard Brown; Perry S. Nicholas
04/April 11th – Richard Parisio; Sabrina Miller
05/May 9th – Christian Ortega; Victoria Sullivan
06/June 13th – Andy Clausen; Pamela Twining
07/July 11th – Donald Lev; Lucia Cherciu
08/August 8th – Kathy Z. Price; Sharon Gannon
09/September 12th – Kenneth Salzmann; Susan Hoover
10/October 10th – Barbara Ungar; John Amen
11/November 14th – Lisa Wiley; Marcia Slatkin
12/December 12th – Bruce Weber; Mark Statman and Annual Business Meeting

Also, why not become a 2016 Member of the Woodstock Poetry Society & Festival?
Membership is a nominal $20 a year. (To join, send your check to the Woodstock Poetry Society, P.O. Box 531, Woodstock, NY 12498. Include your email address as well as your mailing address and phone number. Or join online at: www.woodstockpoetry.com/become.html). Your membership helps pay for meeting space rental, post-office-box rental, the WPS website, and costs associated with publicizing the monthly events. One benefit of membership is the opportunity to have a brief biography and several of your poems appear on this website.