Woodstock Poetry Society
Featured Reading and Open Mike
Saturday, November 8, 2014 at 2pm
Golden Notebook (Upstairs)

Lee Gould
Norma Bernstock

Poets Lee Gould and Norma Bernstock will be the featured readers, along with the WPS Annual Business Meeting and an open mike when the Woodstock Poetry Society & Festival meets at Golden Notebook (Upstairs), 29 Tinker Street on Saturday, November 8, 2014 at 2pm. Note: WPS&F meetings are held the 2nd Saturday of every month at Golden Notebook (Upstairs).

Note the venue - we will be at Golden Notebook (Upstairs) for this reading and throughout 2014. Thanks Jacqueline, and all at Golden Notebook.

Golden Notebook (Upstairs)
29 Tinker Street
Woodstock, NY 12498
www.goldennotebook.com
845-679-8000

Woodstock Poetry Society & Festival as part of the Woodstock Arts Consortium is sponsoring this poetry event as part of the Woodstock "Second Saturdays" Art Events. For a full listing of "Second Saturday" events, see: www.artsinwoodstock.org.

The reading will be hosted by poet Phillip X Levine. All meetings are free, open to the public, and include an open mike.

*
Features:

Lee Gould - Lee Gould's poems, essays and reviews have appeared in: Quarterly West, the Gay and Lesbian Review, The Berkshire Review, Bridges, Chronogram, Salmagundi, Passager, The Rusty Toque, Magma and other journals in the US, England, and Canada. Poems have been anthologized in:; A Slant of Light, Women Writers of the Hudson Valley; Burning Bright; and Still Against War, Poems for Marie Ponsot. Her chapbook Weeds was published in 2010. She curated the ArtsWalk Literary Festival in Hudson New York, teaches contemporary poetry at Bard's Lifetime Learning Institute and guides poetry workshops in Kingston and Hudson.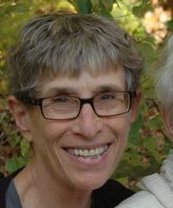 The Indians claim the fort, the whites the whole country; I'm stuck at
the arroyo, her yearning mouth. She's glad for last night's straight talk.
I fixed on her receding hair, her pale curls; below her ears, the lines I
used to kiss. She found the film not real enough—of what was she be-
reft? She drags my jars across the kitchen table with her knife-tip. Can
love be insisted upon? I'm surrounded by doves with zeros for eyes.
Candle-lit, my eyes slit, she sees my jaw bones blunt, hair rough like
my grandfather's as he wrestled pennies from the register. She rises,
the sky her eyes, a bride waiting for what I don't do.
-Lee Gould
Salmagundi, Spring-Summer 2014
*
*
Norma Bernstock - Norma Ketzis Bernstock lives in Milford, Pennsylvania where she is a member of the Upper Delaware Writers Collective. Her poetry has appeared in many journals and anthologies including Connecticut River Review, Paterson Literary Review, Lips, Stillwater Review and the anthology, Paterson, the Poets' City. Her most recent chapbook, Don't Write a Poem About Me After I'm Dead, was published in 2011 by Big Table Publishing.
A first collection of poems appeared in her chapbook, What We Remember, the title poem about a father who suffers from dementia. Poet/journalist Charles Johnson writing in the Home News Tribune described her poetry as "…linguistically colorful…" referring to her poignant and entertaining narratives of family life, marriage and life after divorce.
Her previous achievements include a Geraldine R. Dodge Foundation Scholarship to the Fine Arts Work Center in Provincetown, Massachusetts and recognition by the Allen Ginsberg Poetry Awards.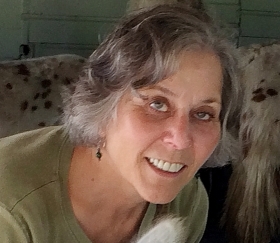 Lace
Black thigh-high stockings with seams
lacy garter belts
see-through negligees
push-up bras
always one of these
in every gift box from a man she loved
and it was never easy for her
to act the part.
She hid them away in a plastic bin
on a top shelf of her closet.
Her collection grew
from occasion to occasion
and would have been overflowing
but through the years
each time they fought
she climbed a step stool
to the top closet shelf
and slashed one garment
at a time
to shreds.
-Norma Ketzis Bernstock
***
2014 Schedule

01/January 11th – Darcy Smith; Tim Dwyer & 2013 Annual Business Meeting
02/February 8th – Gary Siegel; Joanne Pagano Weber
03/March 8th – Marina Mati; Robert Milby
04/April 12th – Dennis Wayne Bressack; Donald Lev
05/May 10th – Karen Schoemer; Timothy Brennan
06/June 14th – Rebecca Schumejda; Theodore Phelps
07/July 12th – Anique Taylor; Sparrow
08/August 9th – Alison Koffler; Jo Pitkin
09/September 13th – Lee Slonimsky; Sarah Van Arsdale
10/October 11th – Richard Loranger; Teresa Costa
11/November 8th – Lee Gould; Norma Bernstock
12/December 13th – Dennis Sullivan; Joe Krausman & 2014 Annual Business Meeting

Also, why not become a 2014 Member of the Woodstock Poetry Society & Festival?
Membership is a nominal $15 a year. (To join, send your check to the Woodstock Poetry Society, P.O. Box 531, Woodstock, NY 12498. Include your email address as well as your mailing address and phone number. Or join online at: www.woodstockpoetry.com/become.html). Your membership helps pay for meeting space rental, post-office-box rental, the WPS website, and costs associated with publicizing the monthly events. One benefit of membership is the opportunity to have a brief biography and several of your poems appear on this website.