Woodstock Poetry Society
Featured Reading and Open Mike
Saturday, March 8, 2014 at 2pm
Golden Notebook (Upstairs)

Marina Mati
Robert Milby

Poets Marina Matiand Robert Milby will be the featured readers, along with the WPS Annual Business Meeting and an open mike when the Woodstock Poetry Society & Festival meets at Golden Notebook (Upstairs), 29 Tinker Street on Saturday, March 8, 2014 at 2pm. Note: WPS&F meetings are held the 2nd Saturday of every month at Golden Notebook (Upstairs).

Note the venue - we will be at Golden Notebook (Upstairs) for this reading and throughout 2014. Thanks Jacqueline, and all at Golden Notebook.

Golden Notebook (Upstairs)
29 Tinker Street
Woodstock, NY 12498
www.goldennotebook.com
845-679-8000

Woodstock Poetry Society & Festival as part of the Woodstock Arts Consortium is sponsoring this poetry event as part of the Woodstock "Second Saturdays" Art Events. For a full listing of "Second Saturday" events, see: www.artsinwoodstock.org.

The reading will be hosted by poet Phillip X Levine. All meetings are free, open to the public, and include an open mike.

*
Features:

Marina Mati - marina mati (aka Marina Penzner) has been a featured poet in New York City and throughout the Hudson Valley at such venues as Maxwell's in Hoboken and the Howland Cultural Center in Beacon. She has been published in the Napalm Health Spa part of the Modern American Poetry website, in the Northeast Center for Poetry's Wawayanda Review, Heyday Magazine, Raul Maldonado's anthology The Company We Keep, The National Poetry Magazine of the Lower East Side and Downtown of the Soho Arts Weekly. In the West Village, she co-produced and hosted a poetry series at Speakeasy, also home to Fast Folk, that featured such notables as Hal Sirowitz, Nick Johnson and Sapphire. Marina participated in the global event A Hundred Thousand Poets that could be viewed live online along with a hundred thousand other poets in dozens of other countries. She is a graduate of the infamous City College of New York in Spanish Harlem.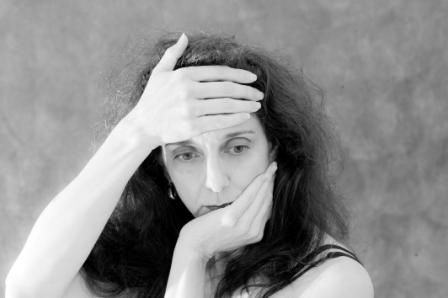 Her chapbook, cave-speak, published by Mongrel Press and her CD, preservation, produced at the Howland Cultural Center by Mike Jurkovic are always available at her readings.
*
Robert Milby - Robert Milby, of Florida, NY has been reading his poetry in the Hudson Valley and beyond since March, 1995. He hosts 3 Hudson Valley poetry series: Florida Library Poetry Café in Florida, NY, Noble Coffee Roasters in Campbell Hall, NY and Mudd Poets Poetry series at Mudd Puddle Café, New Paltz, NY. He has been published widely in several dozen magazines and 12 anthologies. He and Carl Welden are the poetry and Theremin duo, Theremin Ghosts! haunting the Hudson Valley each October since 2003. Robert wrote the column Poets Comitatus: Dead Poets of the Hudson Valley, for Heyday Magazine. He was also co-founder and a board member of the Northeast Poetry Center's College of Poetry workshop series at Seligmann Estate in Sugar Loaf, NY. Robert's first book of poetry is Ophelia's Offspring (FoothillsPublishing, 2007). His 2nd book, Victorian House: Ghosts and Gothic Poems—publication…still… pending. He is the author of several chapbooks and cds. Most recent chapbook: Crow Weather (Fierce Grace Press, 2009).
***
2014 Schedule

01/January 11th – Darcy Smith; Tim Dwyer & 2013 Annual Business Meeting
02/February 8th – Gary Siegel; Joanne Pagano Weber
03/March 8th – Marina Mati; Robert Milby
04/April 12th – Dennis Wayne Bressack; Donald Lev
05/May 10th – Karen Schoemer; Timothy Brennan
06/June 14th – Rebecca Schumejda; Theodore Phelps
07/July 12th – Anique Taylor; Sparrow
08/August 9th – Alison Koffler; Jo Pitkin
09/September 13th – Lee Slonimsky; Sarah Van Arsdale
10/October 11th – Richard Loranger; Teresa Costa
11/November 8th – Lee Gould; Norma Bernstock
12/December 13th – Dennis Sullivan; Joe Krausman & 2014 Annual Business Meeting

Also, why not become a 2014 Member of the Woodstock Poetry Society & Festival?
Membership is a nominal $15 a year. (To join, send your check to the Woodstock Poetry Society, P.O. Box 531, Woodstock, NY 12498. Include your email address as well as your mailing address and phone number. Or join online at: www.woodstockpoetry.com/become.html). Your membership helps pay for meeting space rental, post-office-box rental, the WPS website, and costs associated with publicizing the monthly events. One benefit of membership is the opportunity to have a brief biography and several of your poems appear on this website.