Woodstock Poetry Society
Featured Reading and Open Mike
Saturday, July 12, 2014 at 2pm
Golden Notebook (Upstairs)

Anique Taylor
Sparrow

Poets Anique Taylorand Sparrow will be the featured readers, along with the WPS Annual Business Meeting and an open mike when the Woodstock Poetry Society & Festival meets at Golden Notebook (Upstairs), 29 Tinker Street on Saturday, July 12, 2014 at 2pm. Note: WPS&F meetings are held the 2nd Saturday of every month at Golden Notebook (Upstairs).

Note the venue - we will be at Golden Notebook (Upstairs) for this reading and throughout 2014. Thanks Jacqueline, and all at Golden Notebook.

Golden Notebook (Upstairs)
29 Tinker Street
Woodstock, NY 12498
www.goldennotebook.com
845-679-8000

Woodstock Poetry Society & Festival as part of the Woodstock Arts Consortium is sponsoring this poetry event as part of the Woodstock "Second Saturdays" Art Events. For a full listing of "Second Saturday" events, see: www.artsinwoodstock.org.

The reading will be hosted by poet Phillip X Levine. All meetings are free, open to the public, and include an open mike.

*
Features:

Anique Taylor - Anique took her baby-sitting money and ran away to Paris where she earned a Diplome from the Sorbonne before returning to Connecticut to finish high school, college (Pratt MFA in Drawing, BFA in Painting, Highest Honors). Artist, poet, therapist, clown, she's given NYC featured readings at St. Mark's Poetry Project, Dixon Place, Speakeasy, ABC No Rio, Cedar Tavern. She's co-authored works for HBO, Scholastic, Simon&Schuster and a three-act play that was performed at Playwrights Horizons. Her poems and creative nonfiction have appeared in Rattle, the Stillwater Review, The World (St. Mark's Poetry Project), Adanna, Earth's Daughters, Cover Magazine, National Poetry Magazine of the Lower East Side. She teaches community classes in Poetry, Creative NonFiction and the Creative Journal and is the coordinator and host of the Phoenicia Spoken Word. Her recent MFA in Poetry is from Drew University.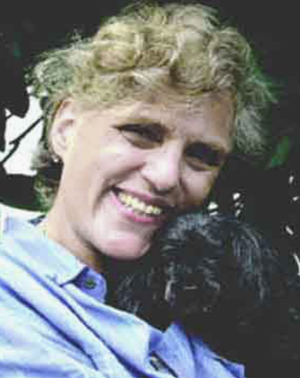 Lyric #5A

Nothing in the silk air today
fits this handful of planets.
If I feel a solid step,
the opening or closing of a hand,
this blind morning,
ribs that separate in prayer for breath.
A cardinal, dusty stomach stretched out
from too many holly berries
from the bush by the driveway,
a web of lines to separate from the burning cord.
You could say just turn the key,
shift the Celica into reverse
back over fallen chestnut hulls,
then accelerate through
the white promise of mountain mist.
You could say,
but isn't this where time opens up?
Isn't this where you know yourself best?
*
Sparrow - Sparrow lives in a doublewide trailer in Phoenicia, New York with his wife Violet Snow. He has the musical tastes of a 12 year old: Flo Rida, Ke$ha, the Black Eyed Peas.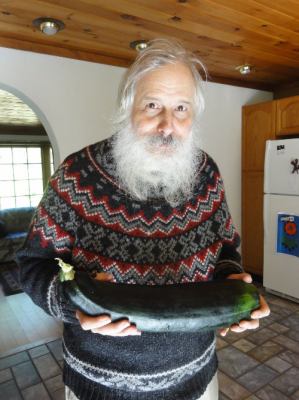 photo by Violet Snow
For John

My friend John is dying.
We met in a poetry workshop
in 1981. Now it's 2014, and
John has prostate cancer.

What can I do? I thought.
Then I remembered:
Write a poem. Poetry is
stronger than death.

[For John Patton.]

-Sparrow
***
2014 Schedule

01/January 11th – Darcy Smith; Tim Dwyer & 2013 Annual Business Meeting
02/February 8th – Gary Siegel; Joanne Pagano Weber
03/March 8th – Marina Mati; Robert Milby
04/April 12th – Dennis Wayne Bressack; Donald Lev
05/May 10th – Karen Schoemer; Timothy Brennan
06/June 14th – Rebecca Schumejda; Theodore Phelps
07/July 12th – Anique Taylor; Sparrow
08/August 9th – Alison Koffler; Jo Pitkin
09/September 13th – Lee Slonimsky; Sarah Van Arsdale
10/October 11th – Richard Loranger; Teresa Costa
11/November 8th – Lee Gould; Norma Bernstock
12/December 13th – Dennis Sullivan; Joe Krausman & 2014 Annual Business Meeting

Also, why not become a 2014 Member of the Woodstock Poetry Society & Festival?
Membership is a nominal $15 a year. (To join, send your check to the Woodstock Poetry Society, P.O. Box 531, Woodstock, NY 12498. Include your email address as well as your mailing address and phone number. Or join online at: www.woodstockpoetry.com/become.html). Your membership helps pay for meeting space rental, post-office-box rental, the WPS website, and costs associated with publicizing the monthly events. One benefit of membership is the opportunity to have a brief biography and several of your poems appear on this website.